TUESDAY, NOVEMBER 16, 2021 AT 8 AM – 5 PM
ArtWalk – November 2021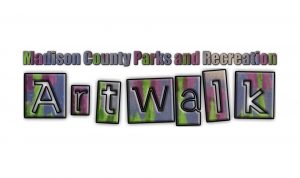 Introducing our new ArtWalk!!!
Madison County Parks and Recreation hosts the first ArtWalk in the Clore Trails at Hoover Ridge Park!
The ArtWalk will feature submissions from Madison County Public School students and local homeschool students. It will be up from November 3 until November 30, when the next group of submissions will be posted.
The trail is .25 miles long.
The ArtWalk is sponsored by Cindy Reed, Montague Miller & Co. Realtors.
ArtWalk logo inspired by Anna Thompson.