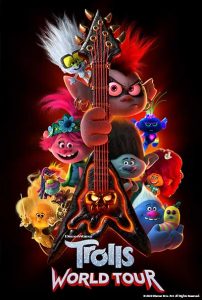 FRIDAY, SEPTEMBER 10, 2021 AT 8:30 PM EDT
Movies in the Park – Trolls World Tour
Hoover Ridge Movies in the Park presents Trolls World Tour!
The show will begin around 8:30PM (once it gets dark). Snacks and drinks will be available for purchase. Free family movie for all!
This movie was sponsored by Ferris Landscaping.
Synopsis: When the Queen of the Hard Rock Trolls tries to take over all the Troll kingdoms, Queen Poppy and her friends try different ways to save all the Trolls.