SATURDAY, JUNE 12, 2021 AT 12 PM EDT – 9 PM EDT     Exhibitions of Etlan Art & Craft Fair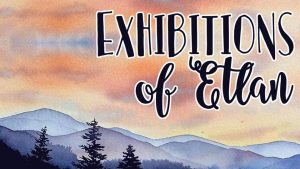 Exhibitions of Etlan Craft Fair hosted by Blue Quartz Winery-Shotwell Run Brewing Co.
Date: 06/12/2021
Art & Craft Show 12-5pm.
{Vendor list to be posted as event nears}
Food ALL DAY by Hidden Acres Farm Kitchen Food Truck
Music 1-4 by Ron Gentry
Music 6-9 by South Canal Street
Registration Fee $25 (nonrefundable) for approx. outdoor 10 x 10 space
This event is for Artists, Crafters, and Bakers of all variety. Products must be handmade/homemade.
Direct Sales Company vendors will NOT be accepted at this time.
Payment must be received by May 15, 2021.
Checks can be made out and mailed to Blue Quartz Winery:
2585 S F T Valley Road. Etlan, VA 22719
You are welcome to visit the Tasting Room during business hours to pay via cash or CC. Paypal invoices are available upon request.
This is a RAIN OR SHINE EVENT.
Vendors are encouraged to bring their own tent/canopy in addition to any tables needed to display their
work/product(s). Vendors will be allowed to set up as early as 9 AM in a grassy area on our property and
should dress accordingly.
Please feel free to contact Tasting Room Manager, Tiffany Woodward for any further questions.
Email:
[email protected]