OCT 17 AT 12 PM EDT – OCT 31 AT 12 PM EDT
BATTLE OF THE VILLAINS Scavenger Hunt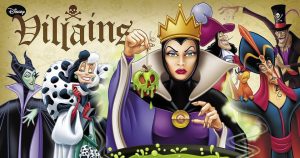 Calling all Princesses and Heroes! We need your help!!!
Twelve of the most feared Disney Villains have escaped from the dungeons in Far Far Away! They are believed to be hiding out in the Clore Trails of Hoover Ridge Park. We need your help to track them all down so they may be captured by our staff!
Instruction packets can be found online on the event page and on our website. We will also have printed copies available in a tub outside the Parks and Rec office. You will want to bring a marker/pen to cross off the villains you find. Some are tough – but all should be within 25 feet of the trail. A map of the course is attached in the instruction packet (limited to inner loop of Clore Trails).
Costumes are encouraged – please send us photos of your participants (but don't give away villain locations!). FREE family activity.
**If you can't find a villain, please feel free to call for assistance!*
*